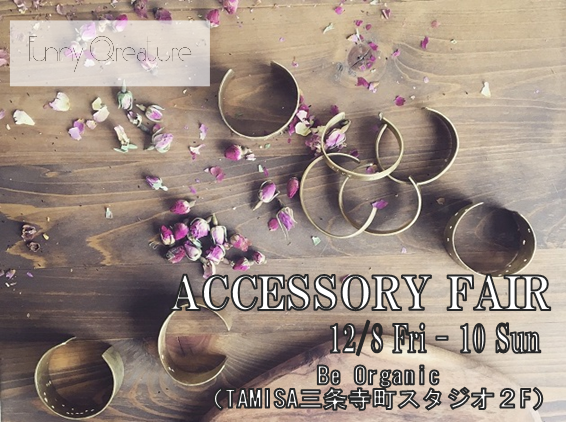 Funny Qreature
アクセサリーフェア
日時:2017年12月8日(金)〜10日(日)
場所:Be Organic(TAMISA三条寺町スタジオ2F)
   行き方⇒https://tamisa-yoga.com/access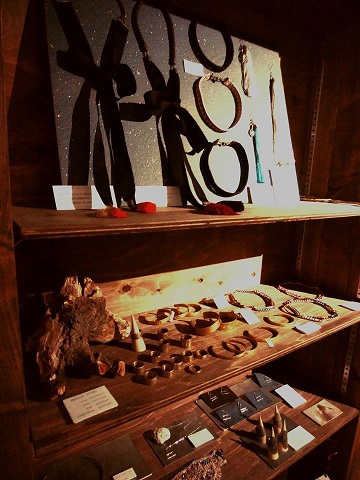 Funny Qreatureアクセサリーフェア開催中です。
より多くのアイテムをご覧いただけるのは明日まで!
明日は作家も来店します!
ぜひお手にとってご覧くださいね。
*Funny Qreature作家・来店予定*
12/10日 12:00-17:00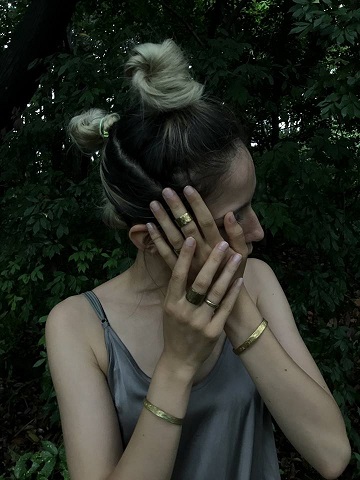 Funny Qreature
(Nina Hanson)

モデルであり、DJであり、
アクセサリーのデザイン・製作も自ら手がけ、自分のやりたいことを素直にそのまま表現する様々な活動を行っている。

アフリカ民族の首飾りにインスパイアされてアクセサリー作りをスタート。
テーマは永遠の未完成。
構成やルールをほとんど意識せず、その時のフィーリングや愛やパワーが見える作品を作る人でありたい。
選ぶワードの1つ1つは、自分自身の大切にしている事。
ファニーなクリエーションである事をベースに、手に取ってくれた人みんなとリンクしてゆけますように。
make love

Nina Hanson is a very inspiring and beautiful girl who models, is a DJ and makes irresistible jewellery. At "Salon Nippon" her jewellery creations will be exhibited and for sale.

"Inspired by African tribal neck rings, I started creating jewelery. "Eternal uncompletion" is the theme of my works. Without aiming for perfection, my focus is not about formation or restriction, I like my works to reflect the love and power that I breathe into that moment. Each word is shared from my heart, each piece ais unique - "funny" creations. I hope to connect with those who take these pieces of work in their hands. Make love"